Company
For over 20 years our leadership team has built lasting relationships with the top echelon of talent in our space and are proud to have assisted thousands of professionals in growing their careers and businesses. Fusion was created after the founders saw an opportunity in the market to create an organization that was unique to the industry, that drove different results for their clients than that of traditional business consulting or executive search firms.
We partner with our clients to make better business decisions around talent, convert those decisions to actions, and deliver the sustainable success they desire.
Our Purpose
Our Mission: To infuse talent into our Clients' DNA; igniting growth for our customers and positively impacting the industries we serve.
We believe that our unrivaled ability to understand our niche industries and address the talent continuum allows us to develop the relationships to become trusted advisors to our clients and produce results that go beyond short-term gain and are uniquely tailored, pragmatic, holistic, and enduring.
"We invest time to fully understand our client's business and work to become an extension of their team. That's a key differentiator for us. When our clients know we have their best interest in mind, it allows for enhanced trust and a greater partnership through every interaction."
– Ross Triplett, Co-Founder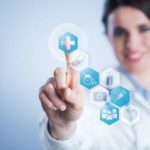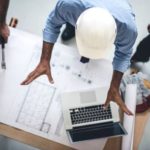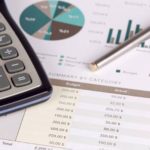 Clients
Fusion HCR focuses on the following Industries and Client types.
In an environment faced with funding gaps and workforce shortages, healthcare facilities of all sizes occasionally need assistance with short- or long-term healthcare staffing. From nurse staffing and physician staffing to allied clinician and pharmacist staffing and recruiting, Fusion offers a broad spectrum of healthcare staffing services often found in multiple medical staffing agencies – all rolled into one single strategic business partner
Fusion HCR specializes in placing infrastructure management, application development, systems integration, information security, database development, help desk and technical support professionals in project, contract-to-hire and full-time positions. With the ability to access the right IT workers, Fusion provides technology solutions to address your evolving business needs.
Fusion HCR specializes in providing businesses with skilled Finance and Accounting professionals in all areas on a full-time and temporary basis. From day-to-day accounting, transactional processing and staff-level analysis, to risk management and compliance strategies, Fusion delivers Finance & Accounting solutions with top industry talent.
Fusion has a network of highly skilled administrative professionals ready to take on short- and long-term work assignments. Over the years, we have established a broad network of resources, experience, and expertise to connect employers with the right candidates every time.
Fusion works with General Contractors, Self-Perform General Contractors, Design/Build Contractors and CM(AR) firms in the Commercial, Civil & Industrial Construction space that service the following Markets: Healthcare, Religious, Retail, Multi-Family, Recreation, Education, Manufacturing, Wastewater, Offices, Distribution, Hospitality, Datacenter, Financial, and High-rise/Superstructures.
In addition, Fusion has established a niche in Cast-in Place Concrete Contracting, working with companies that specialize in Formwork only or Total Package work on Flatwork, Tilt-up, and Structural concrete projects in the above mentioned markets.
Leadership
Finding the Right Talent starts with identifying the Right Partner.
0
+
Passive Candidate Database
0
%
Successfully Filled Engagements